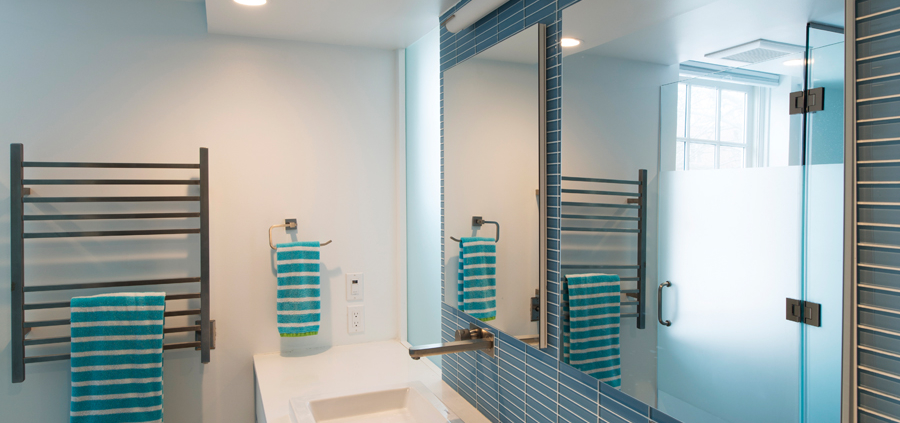 How Much is a New Master Bathroom Remodel?
There are a number of factors that can influence the cost of remodeling a master bathroom in the Montgomery County area.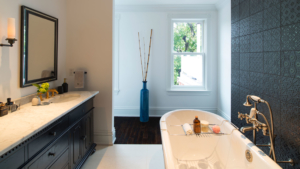 "How much is a Master Bath?" is one of the first questions we're asked by homeowners before considering a bathroom remodel. Our answer is always the same – "it depends." In fact, many times the cost for a master bathroom will vary depending on your tastes of materials and product selections. For a luxury master bath, they can range from a low of $35,000 to more than $100,000 at the upper end of the price scale. Here are the factors that influence costs:
Area of the country
Size and shape of master bathroom
Scope of the renovation
Quality of materials and finishes selected
Cost of labor
Size and shape of master bathroom
The final investment for master bathroom renovations in major cities like Washington DC are typically more than in secondary and rural markets simply because the cost of doing business and labor tend to be lower in rural and secondary markets. This is why you may see large cost discrepancies when watch bathroom renovation shows on HGTV. Bathrooms are one of the most complicated rooms to remodel. When remodeling a bathroom there are a number of skilled trades that are involved such as, bath designers, plumbers, electricians, carpenters, tile and lighting specialists, etc.
The total labor involved (including project management) is also another major contributor to the bath remodeling investment. There will be a direct correlation to the size, shape, and layout of the new master bathroom and the total labor.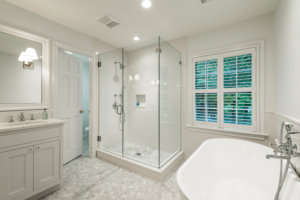 Master Bathroom Scope
The scope of the renovation also affects the price. There are a number of questions you should be prepared to answer regarding your vision of the newly remodeled master bathroom, such as:
Will you simply be replacing exactly what's there (pull and replace bath remodel) with new products or do you plan to reconfigure space (custom bathroom remodel)?
Are you moving or adding windows or skylights?
Do you need to move or relocate in-wall, in-floor and in-ceiling plumbing, electrical and ventilation?
Will your new bathroom need to be brought up to current Maryland or DC codes?
Will you need a specialist to install shower doors, a steam system, tile warmers, or cabinetry?
Will you need special plumbing and electrical for the new toilet, bidet, bidet seat, sink, faucets, shower systems, tub systems or storage solutions?
Are you interested in outfitting your space with the original design fixtures?
Master Bathroom Material Selections
The materials you select for your new master bath remodel will also have a direct impact on your final investment. The j. allen smith design build team can guide and help you make the best decisions that fit your budget and style. Many of the homeowners we work recognize that remodeling a master bathroom is a big decision and they don't want to regret any upgrades. Many want us to incorporate the latest bathroom trends such as:
Multiple showerheads and body sprays
Rainfall showerheads
Free-standing tubs (and claw tubs)
Floating vanities
Custom bath cabinets
Heated tile floors
Frameless showers
Custom bath storage solutions
Built-in music systems and speakers
Custom tile patterns
If you're thinking about remodeling your master bathroom, give the bath experts at j. allen smith design build a call. As an experienced design/build firm, we can design and build the perfect master bathroom for your home.
Call us at 301-810-5247.
In addition to master bathrooms, we can help with other remodeling projects such as whole house remodels, kitchens, and home additions.
http://jasdesign-build.com/wp-content/uploads/2018/06/Bathroom-Gallery-image-16.jpg
1200
900
joaquin
http://www.jasdesign-build.com/wp-content/uploads/2018/06/main-logo.png
joaquin
2020-01-04 12:03:11
2020-01-09 08:17:16
Master Bathroom Remodel